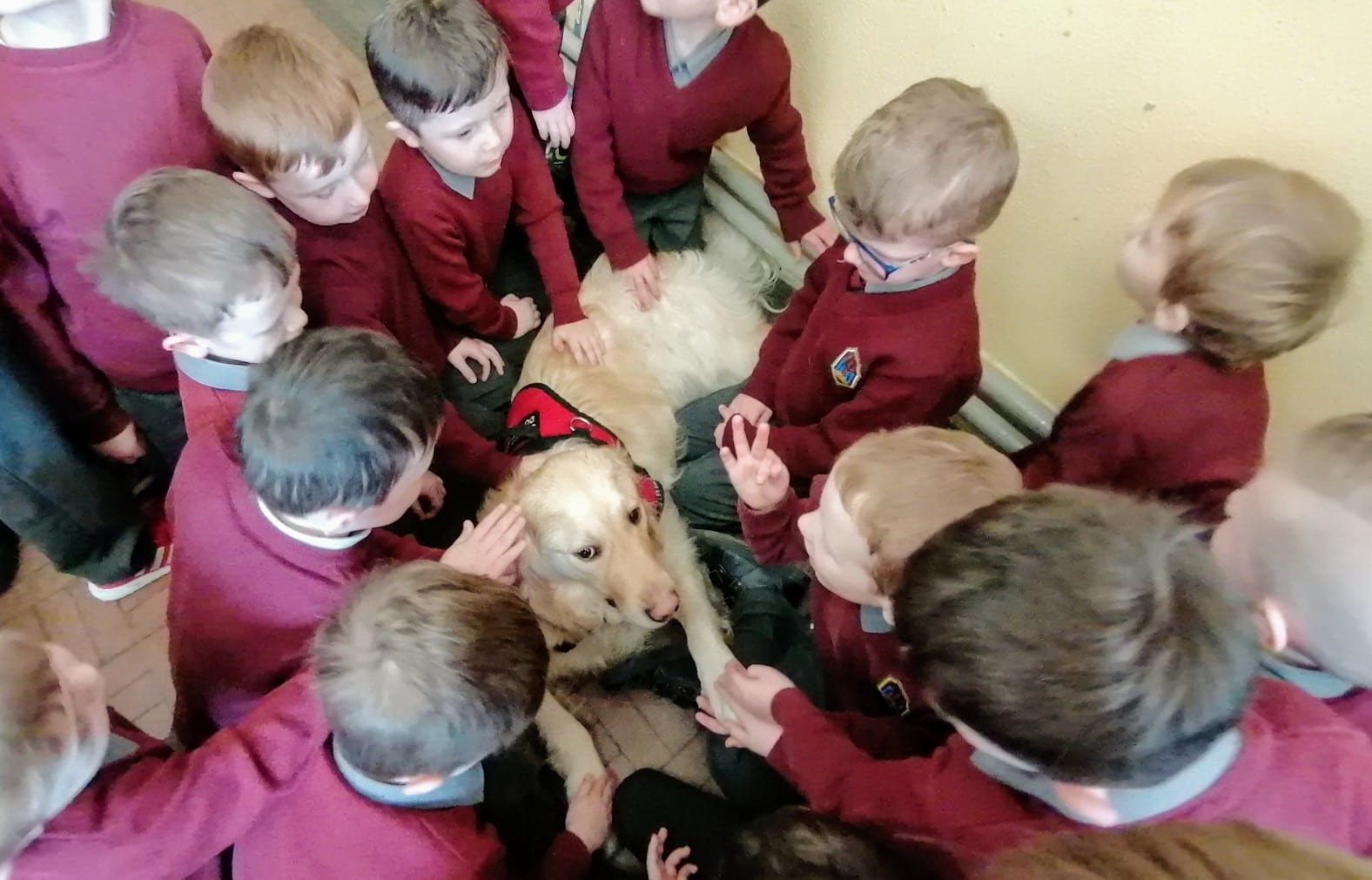 02 Apr

World Autism Awareness Day 2020

Today is World Autism Awareness day, and while many of the activities and training providing have been cancelled due to the current situation, The Irish Society for Autism are asking us 'now more than ever we need to consider each other and treat each other with respect, kindness and understanding'.

We can all  celebrate in our own way, however we can, if you would like you can colour, paint or make a BLUE heart and send your art into your teacher so we can put it up on the website.

Visit Rang a Seacht's Padlet to find some great ideas and supports.

Pictured here we have some of the boys from junior and senior infants with Koda, an Autism Assistance dog who came to visit us at school recently. We had lots of fun hearing all about the great work that dogs can do, and  of course, giving Koda lots of pets.