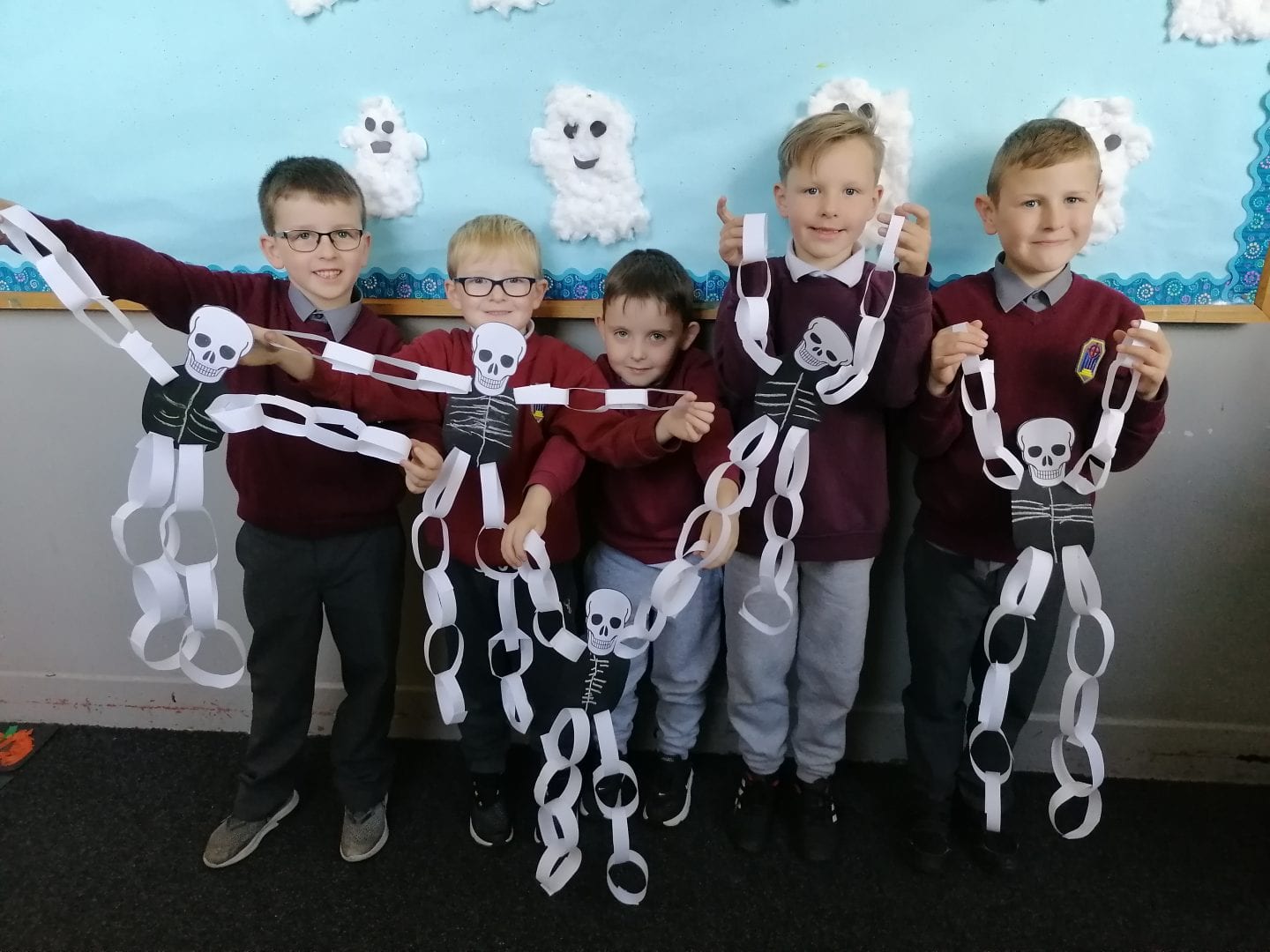 15 Oct

Things are getting spooky!

Halloween is creeping up on us, and the school has been transformed into a spoooooky place to be! The boys are busy making lots of scary Halloween art and we're all really looking forward to Freaky Friday!

Pictured here are Brody, Reece, Adam, Lennon and Noah from 1st Class who made some amazing chain link skeletons with their teacher Ms. Gallagher.

A huge thank you to all of the parents who helped to decorate the foyer!