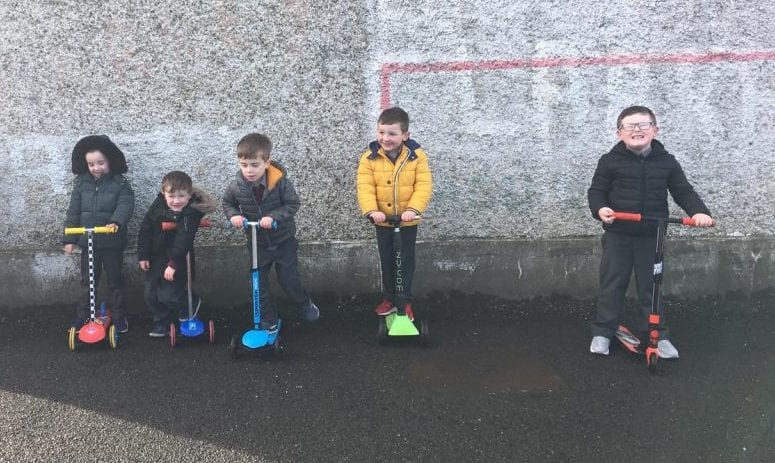 19 Mar

Scoot to School Week

Last week, all of the boys were asked to scoot, cycle or walk to school to encourage a more active journey in the morning. On Wednesday, Allison from Taisce came in to show the boys how to safely use their scooters. Out in the yard, the junior classes learned to scoot, break, jump and turn. The boys had so much fun learning how to scoot safely and will make sure to put their new skills to use when they are out and about!

The week before Ms. Costello and the Green Schools Committee carried out a Walkability Audit. Read more about this below.