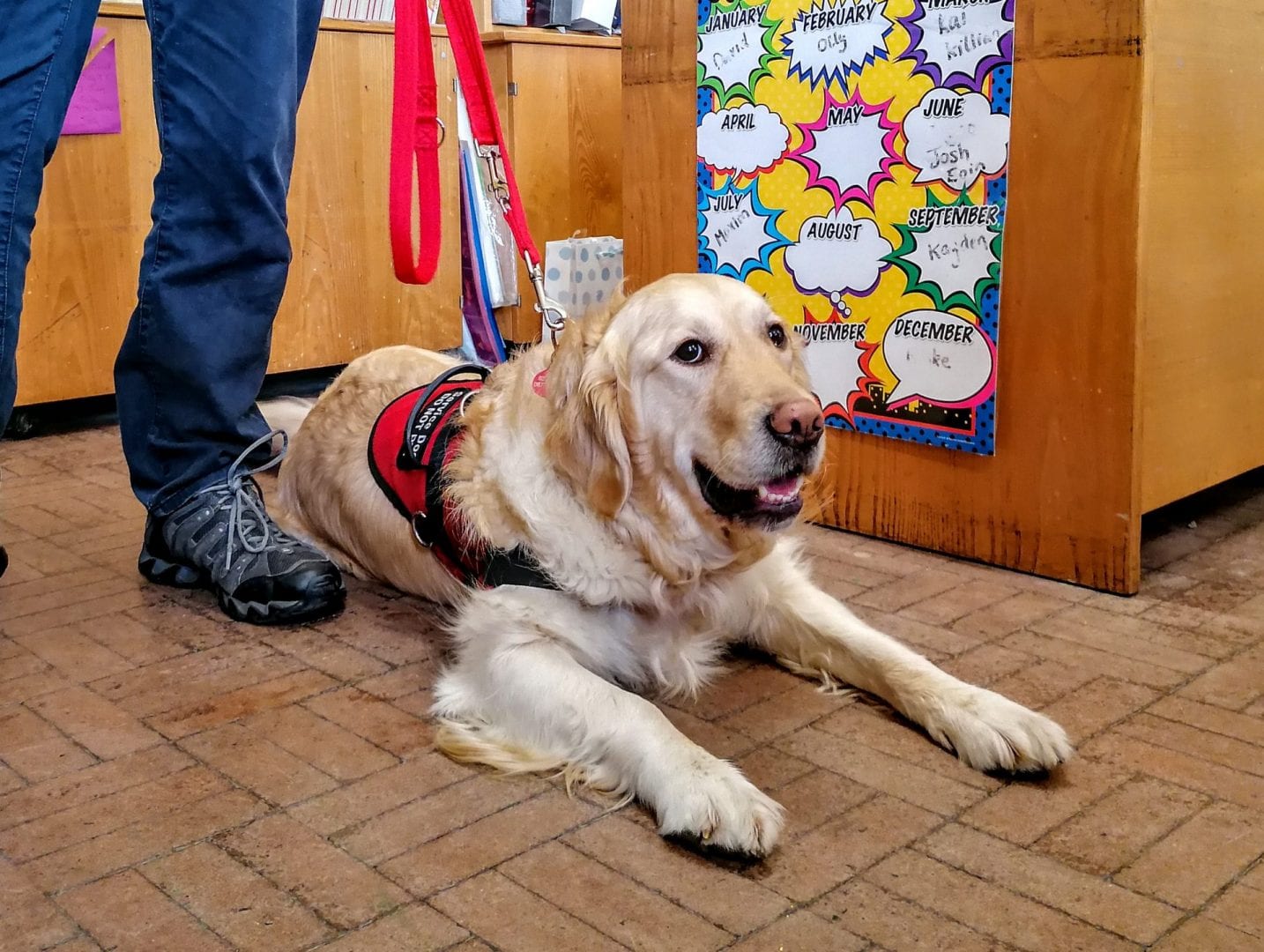 29 Jan

Koda Comes for a Visit

Today, we had a VERY special visitor to the school – Koda the dog! Koda is an Autism Assistance dog who assists a little girl called Charlotte.  Her Dad, John, who is a volunteer with Autism Assistance Dogs Ireland, brought Koda in to visit our Pre-school Unit and Junior and Senior Infants. John told us all about the amazing work that Koda does with Charlotte, going for walks, the cinema and helping out when needed. When Koda is not working, and her harness is off, she is back to being a regular dog, who likes to play and sniff and get rubs, but when she is working she is very alert and helpful. The boys gave her lots of cuddles and Koda did some tricks to show us how well trained she is.

We would like to thank John and Koda so much for taking the time to come in and visit us – we really had lots of fun learning about the amazing work Koda and other dogs like her do.