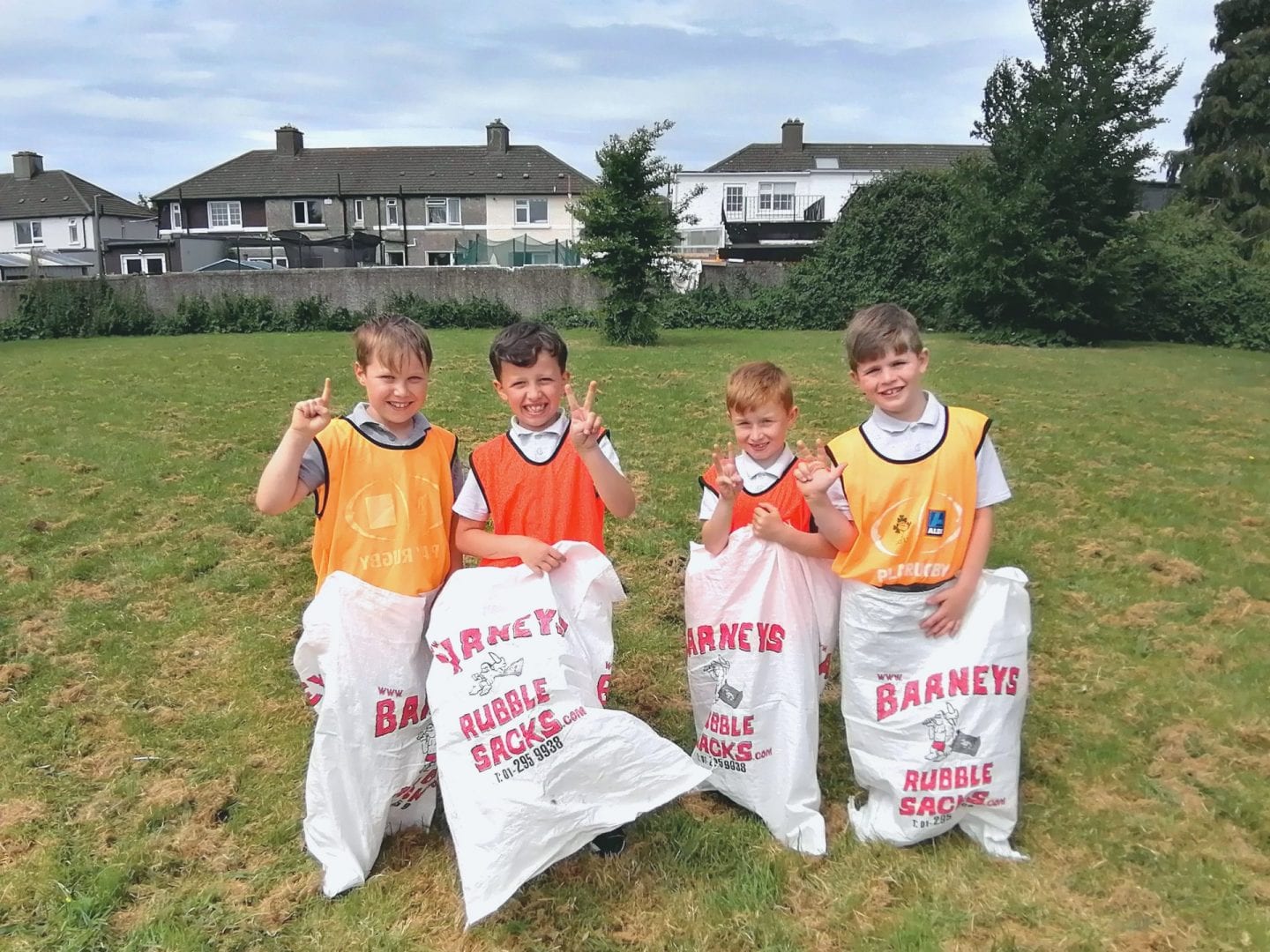 15 Jun

Junior Sports Day

Well done to all of the boys from Junior, Senior, 1st and 2nd class who participated in Sports Day today. We had a beautiful day for it!

The boys had a day full of activities. We had GAA in the morning, followed by races outside on the grass – running, spoon & spud and sack race. Then we moved on to an obstacle course in the hall. In the afternoon, 1st and 2nd had a lovely walk to the Bogies while Junior and Senior had jelly and ice-cream.

We had a fantastic day, and the boys really impressed teachers and SNAs with their sporting talent!

Pictured above is Senán, Frankie, Brody and Brandon who were the winners of one of the sack races.