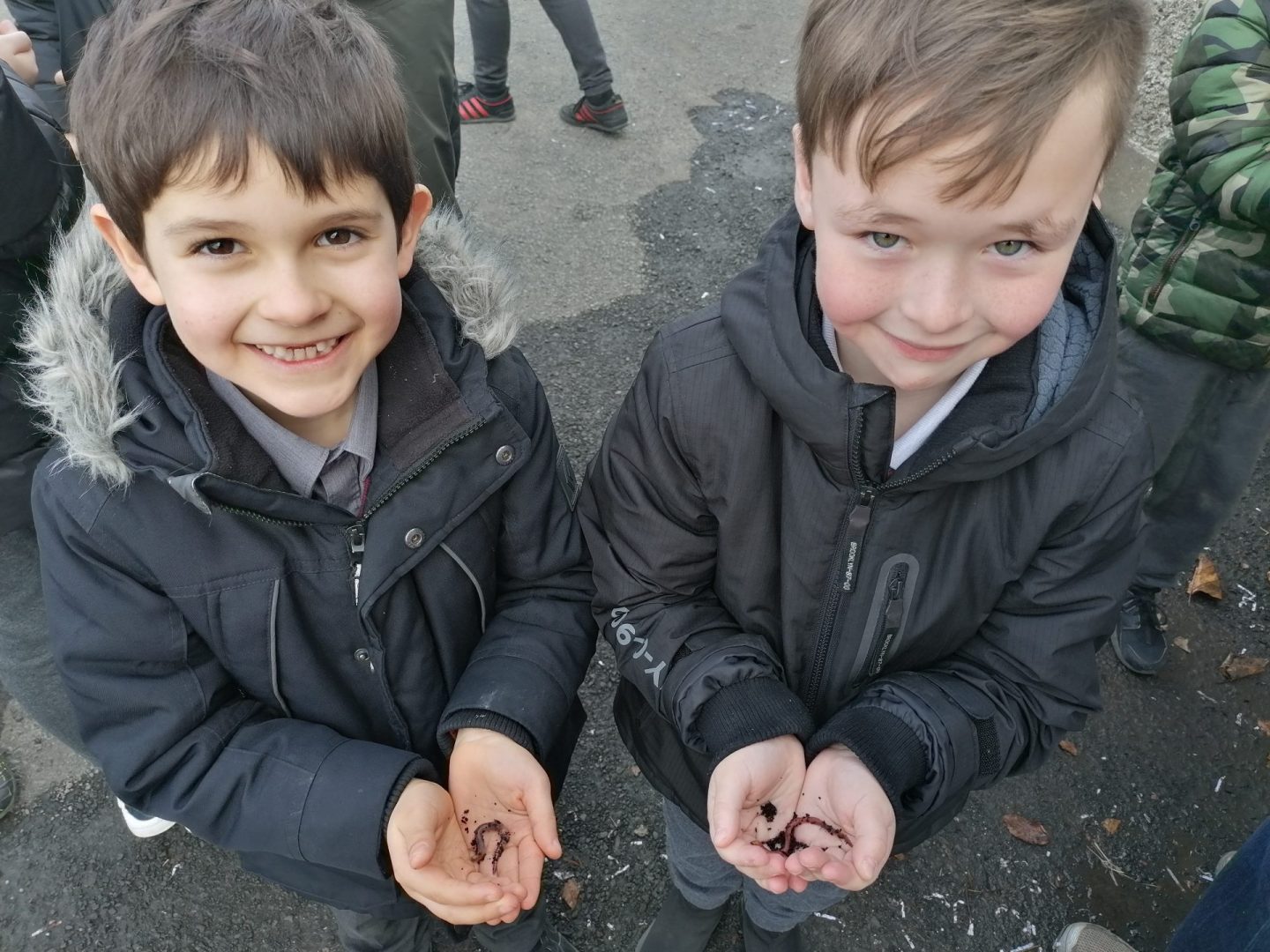 23 Mar

Finbarr's Wormery

This month the Green Committee, with the help of a worm expert called Craig, set up the Finbarr's Wormery! We had a delivery of 1kg of red worms and made them a new home to live in near the school garden. The worms will eat most of our compostable waste and create some nutrient-rich compost for the boys to plant with. Each class had a workshop with Craig and learned a lot about worms and how important they are.  The boys each got a worm to hold and look at, which was very exciting, if a little scary for some!

Each week we will take turns to feed them, make sure they are happy and wait for them to make some compost! We will keep you updated on our wiggle worms over the coming months!

A big thank you to Craig for helping us to create the wormery, as well as Pasha, James, David and Jayden from 5th who helped to layer the leaves, shredded paper and earth into the wormery. Another thank you to Alexander and Brody F from 4th who helped to stencil the lid of the wormery.