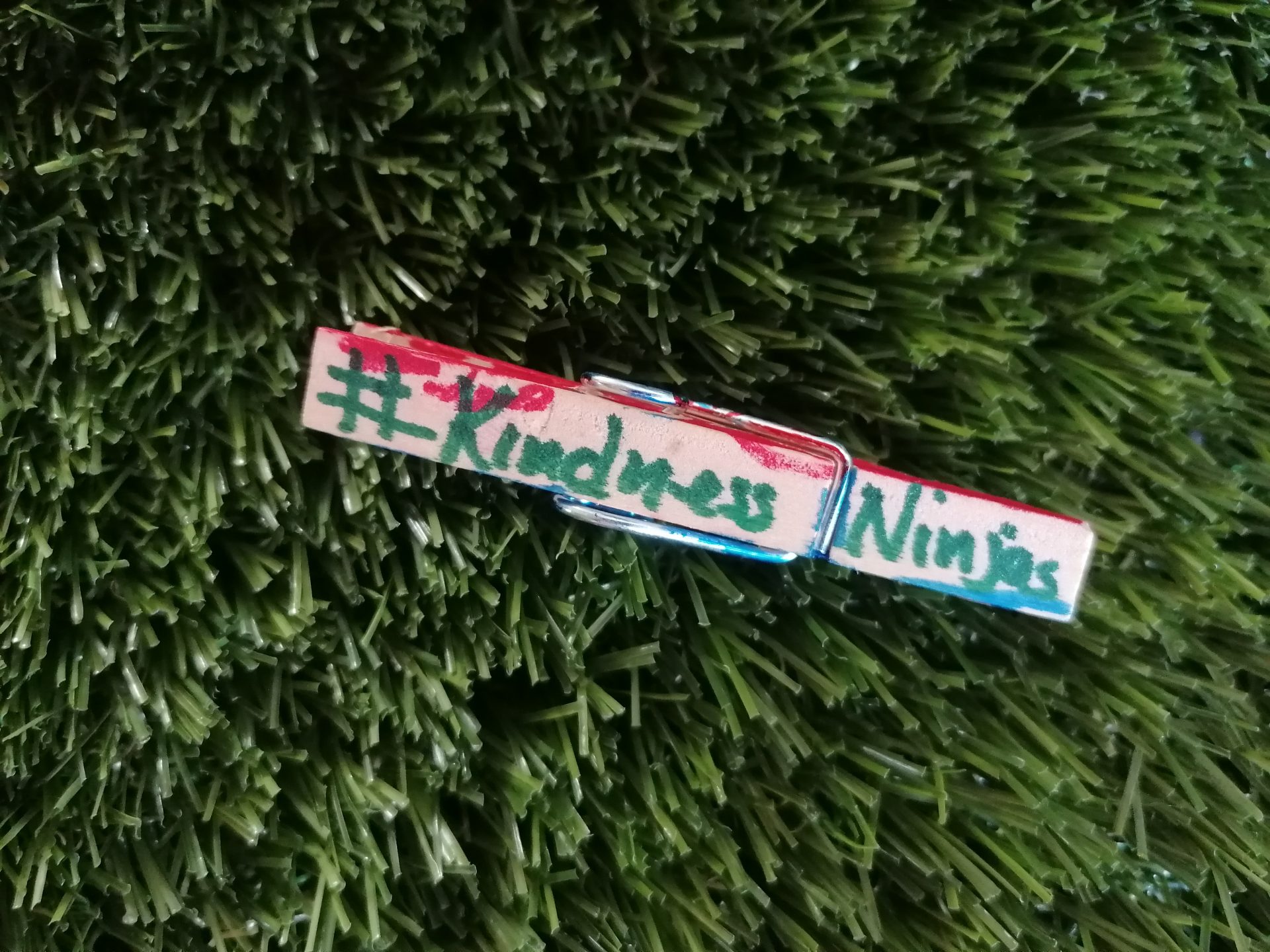 29 Mar

Finbarr's Kindness Ninjas

There is a group of secret people in Finbarr's at the moment, and we have an important message to spread.  We are the Kindness Ninjas! We are a top secret organisation who want to make people feel happy. We have customised wooden clothes pegs with messages of kindness like 'you're cool' 'you're funny and 'you matter'.

We sneak around while everyone is in class clipping these pegs onto doors, bags and coats for people to find. We chose people who might need cheering up or people that we have noticed doing something nice for someone else.

It is all done in secret and we will not reveal our true identities. We hope this kindness revolution will spread, and that more people will join and spread their own happiness and kindness.

Signed from all of the Kindness Ninjas!