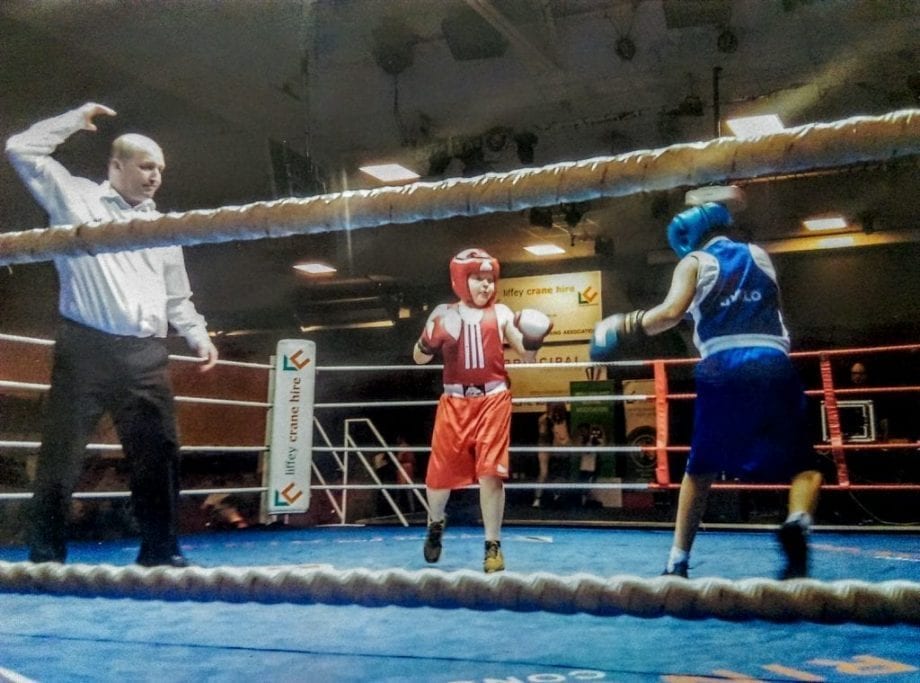 12 Feb

Boxing Training

At the start of the year, 5th and 6th class began boxing training with Paul and Bernard in the school hall. Every Wednesday, from big lunch until home time we practised hitting pads, boxing techniques, sparring and fitness drills. The trainers picked seven boys who were showing good potential in boxing to train in the National Stadium – CJ Clarke, Niall Jackson, Alex Butler-Quinn, David Herbert, Brooklyn Egan, Ryan Gifford and Josh Wynne. Those boys went to train in the stadium with another coach, who taught us how to spar, the importance of staying on our toes and how to protect yourself in the ring.

On the big day, teachers and pupils from Finbarr's went to watch the boys box against other schools. The tournament was just for fun, there were no winners, and it was all about taking part. Everyone got a medal, a certificate and a photograph to take home.

We had lots of fun practising and we hope to do it again next year.

Written by CJ Clarke, Chanda Mulongoti, Brandon Dunne and Brooklyn Egan (Pictured).