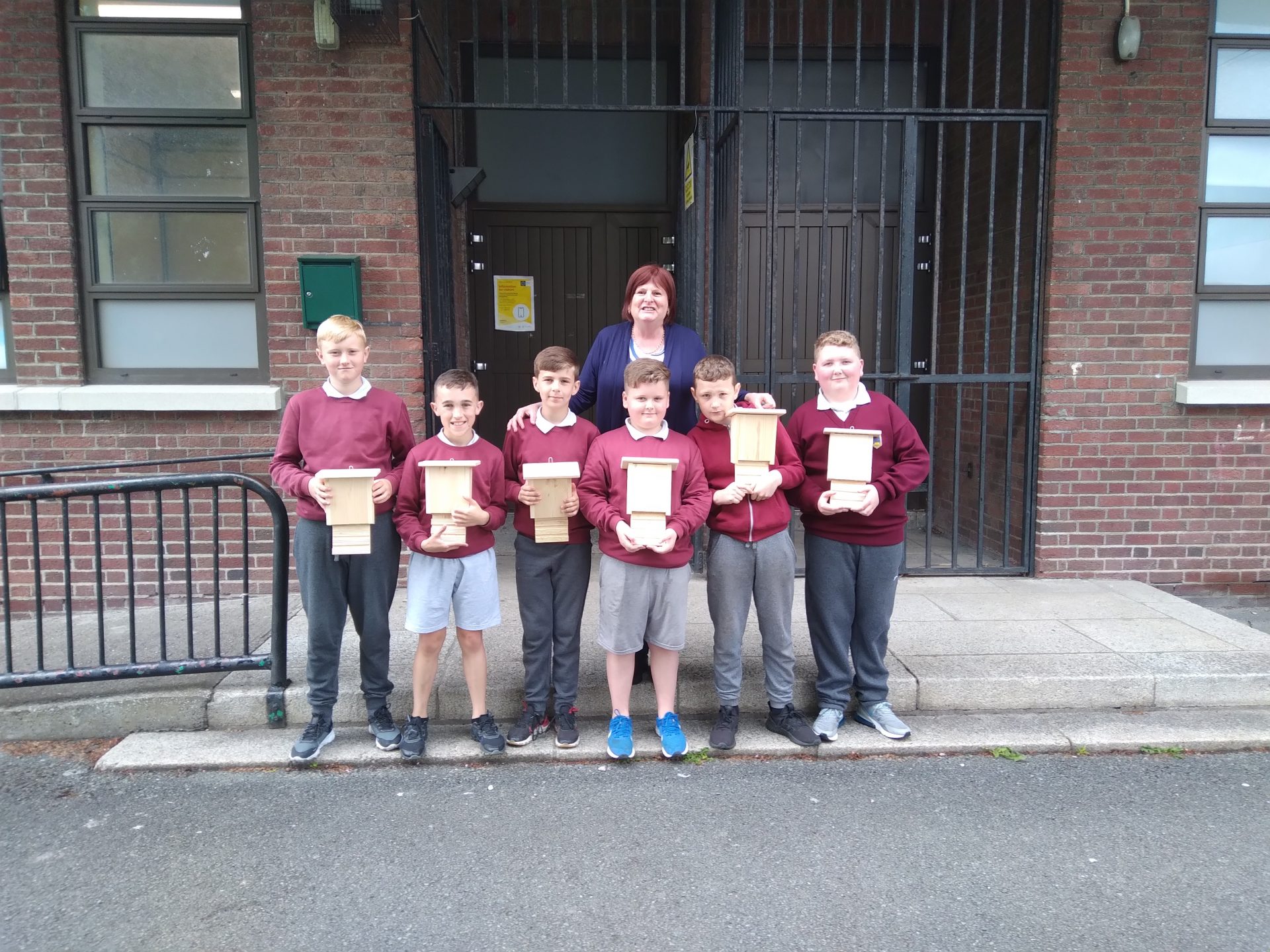 18 May

Bat boxes

We've had an interesting new addition to Finbarr's school – we've received bat boxes for the yard! They arrived yesterday, so Paul and a few of the boys assembled them.

Bat boxes or bat houses are great for biodiversity – bats promote biodiversity and support the health of their ecosystems. Bats are also important for pollinating and dispersing the seeds of hundreds of species of plants.

The bat boxes offer bats a safe place to live, and raise their young. Most female bats only have one pup a year, so bat populations grow very slowly. Bats are great for protecting the school ground from pests!

We also have some bat experts wandering around – if you see them you can ask them to tell you some bat facts!