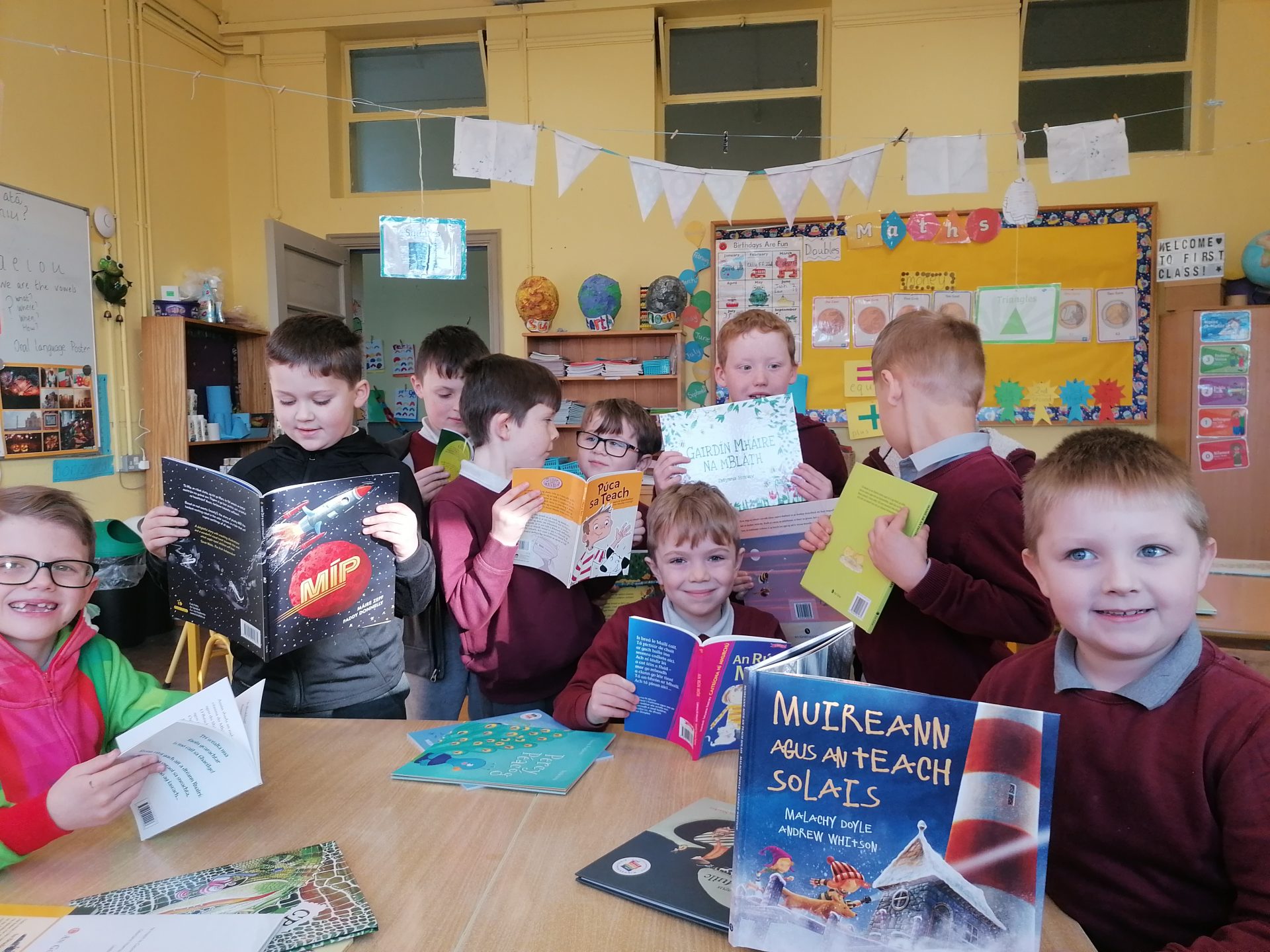 10 Feb

An Bosca Leabharlainne

We are so lucky to have been chosen to receive 'An Bosca Leabharlainne', a box of 25 original Irish language books chosen by Luareate na nÓg Áine Ní Ghlinn. The boys in 1st class were so excited to open the box and look through the beautiful Irish books.

The flagship project has an overall aim of encourage children to read as Gaeilge for pleasure. An Bosca Leabharlainne will be available for all of the boys from junior to 6th to enjoy.

Ba mhaith linn míle buíochas a ghabháil le Laurete na nÓg, Foras na Gaeilge agus an Comhairle Ealaíon as ucht an Bosca Leabharlainne álainn seo a sheoladh chuig buachaillí Fionnbharra Naofa.