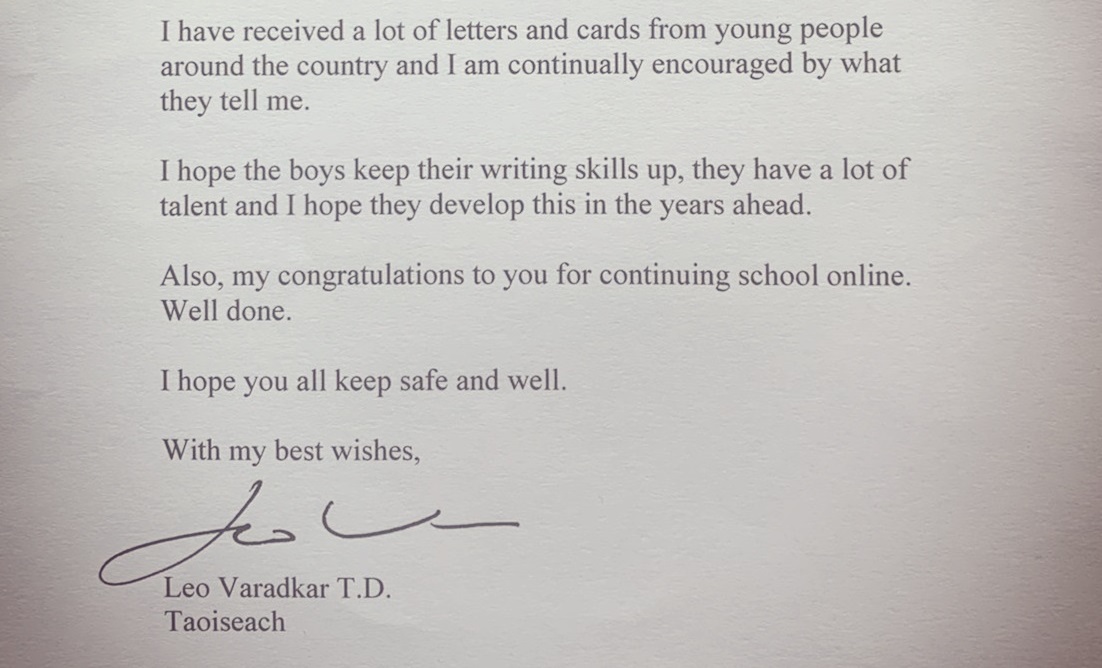 30 May

A letter from the Taoiseach!

Ms. Keville asked the boys in 3rd class to write Pandemic Poems a few weeks ago on her Padlet, and what the boys didn't know, was that she sent them all the way to the Taoiseach Leo Varadkar! Mr. Varadkar read the poems and was so impressed he wrote back a very nice letter complimenting them on their writing talents – Well done to Callum, Tyler, Zack, Harry and Killian!

Click the images to view the full poems.